Sgt. Hiram W. Pursell
Camp No. 104
Sons of Union Veterans of the Civil War
Lambertville, New Jersey
What We Do
We of camp No. 104 are organizing various projects to keep alive the memory of our ancestors exploits and histories.
We are undertaking some restoration projects and historical researches.
All are welcome to contribute and participate.
Civil War Gravesite Registration:
   our Camp Graves Registration Officer, Brother Fred Otto, is dedicated to recording Civil War Veteran Graves throughout Eastern Pennsylvania, New Jersey, and Southeastern New Â
   York states. Digital images of New Jersey Civil War Veteran Gravesites can be searched at: http://www.newjerseycivilwargravestones.org/
Other Projects:
Obtaining and installing a new V.A. bronze graveplate for Lt. Chas. Wesley Arnett namesake of Camp #10 (Lambertville) Sons of Veterans of the United States (his stone is illegible now)


Arnnet Tombstone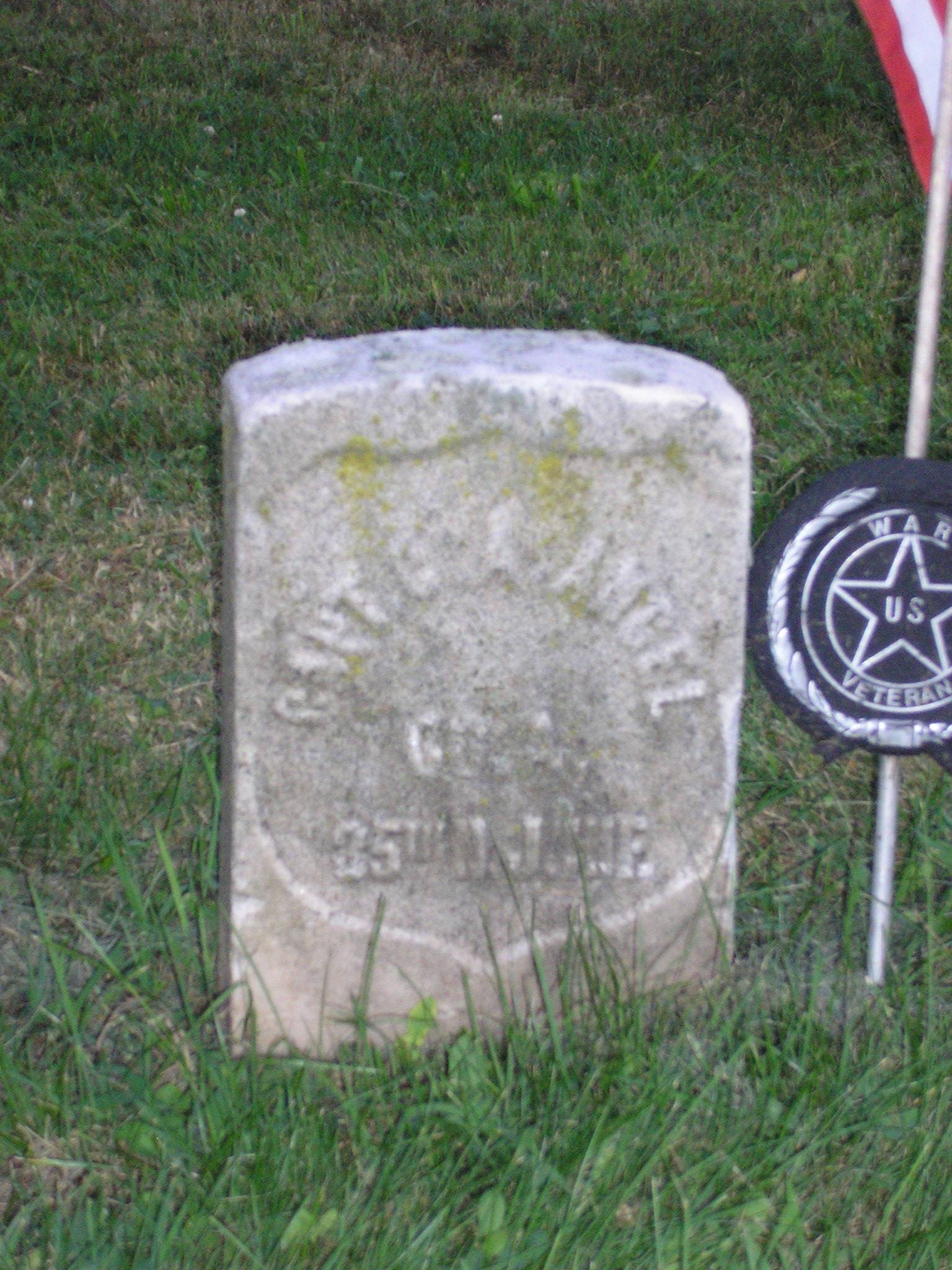 Capt. C.A. Angel
namesake of GAR Post #20 (Lambertville)
Died at Marietta, GA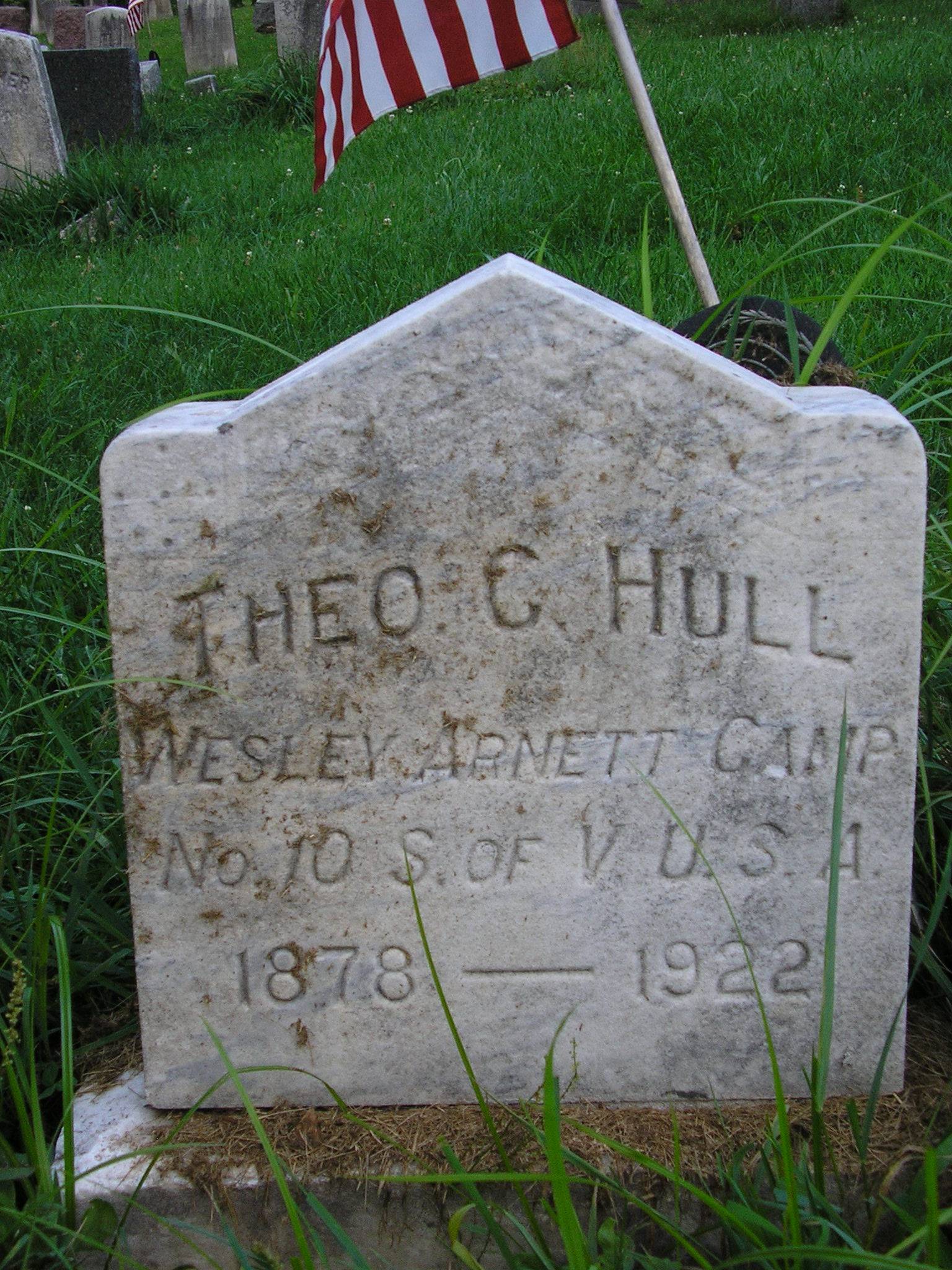 Theo. C. Hull
Wesley Arnett Camp
No. 10 S. of V. U.S.A.
1878-1922
We are interested in purchasing appropriate GAR flagholders for Arnett and Angel and purchasing a Sons of Union Veterans flagholder for Hulll.
Also, we would like to promote additional research on our predecessor organizations, Post 20 & Camp 10, as well as these individuals. Then we can expand to other GAR Posts within our geography.
| | |
| --- | --- |
| | Highway Marker |
For Information e-mail: info@camp104-suvcw.org
Return to Homepage